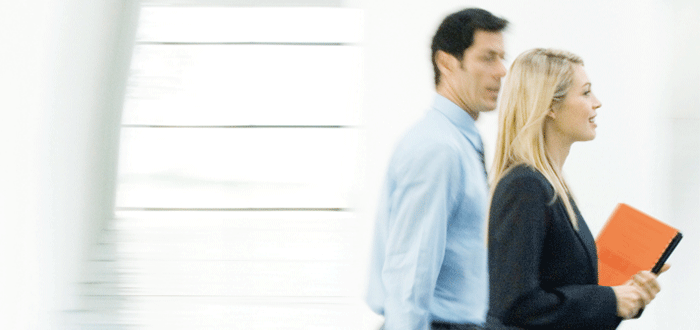 Survey of the Retirement Landscape
What do sponsors want from DC specialists that service their plans? And how does that differ from DC specialists' perception of what their clients are looking for? Voya Investment Management identifies unmet needs and emerging opportunities by exploring disconnects between the perceptions of plan sponsors and DC specialists.
Key Findings
Impacts of the Covid-19 pandemic affected responses to the 2021 survey. Some plan participants said they got off track with their retirement plans. Nonetheless, both plan sponsors and DC specialists, i.e., financial professionals focused on the retirement plan market, see participants as more retirement ready than in 2018
The most common Covid-related impact on retirement plans was an increase in hardship withdrawals. Only one-in-five sponsors saw no impacts and many noted the need for "post-Covid realignment," to drive better participant and plan outcomes. Covid amplified trends that already were underway: increased attention to plan design, review/rebidding of service contracts and an emphasis on digital experience
More plan sponsors recognize the need to enhance financial wellness and retirement readiness among participants, and to improve the potential for better retirement outcomes
A majority of sponsors and DC specialists agree that the SECURE Act has encouraged plans to adopt a focus on retirement income
As in prior iterations of the Voya survey, DC specialists again said they provide an array of services that plan sponsors do not acknowledge, pointing to a persistent communications problem
Another recurrent survey finding was sponsors' limited recall that their DC specialist had discussed the use of risk and return factors to identify plan investment options, again pointing to a communication gap
Survey respondents displayed mixed sentiments on environmental, social and governance (ESG) investing, with low levels of strong feeling on the issue. DC specialists were more likely than plan sponsors to have a good grasp of ESG investing, but both groups said they would value additional education
Awareness of caregiving status has increased for plan sponsors and DC specialists alike, with fewer indicating low levels of caregiver status among their participant populations. In a difference from 2018, the 2021 survey suggests greater awareness of the pressures on special needs caregivers
In light of Americans' heightened attention to social justice concerns in 2021, the survey found greater sensitivity among plan sponsors regarding issues of diversity and equal access to plan benefits. Plan sponsors are more likely than DC specialists to say that they could do more to help minority participants take better advantage of their retirement plans
This information is proprietary and cannot be reproduced or distributed. Certain information may be received from sources Voya Investment Management ("Voya IM") considers reliable; Voya IM does not represent that such information is accurate or complete. Certain statements contained herein may constitute "projections," "forecasts" and other "forward-looking statements" which do not reflect actual results and are based primarily upon applying retroactively a hypothetical set of assumptions to certain historical financial data. Actual results, performance or events may differ materially from those in such statements. Any opinions, projections, forecasts and forward-looking statements presented herein are valid only as of the date of this document and are subject to change. Nothing contained herein should be construed as (i) an offer to buy any security or (ii) a recommendation as to the advisability of investing in, purchasing or selling any security. Voya IM assumes no obligation to update any forward-looking information.
Neither Voya® nor its affiliated companies or representatives provide tax or legal advice. Please consult a tax adviser or attorney before making a tax-related investment/insurance decision.