For more information call 1 (800) 334-3444

Voya Multi-Manager International Factors Fund
A global, factors-driven approach to discovering long-term growth across asset classes.
About this Product
The Fund normally invests at least 65% of its total assets in equity securities of companies located in a number of different countries other than the United States
The Fund may invest in countries with emerging securities markets. The Fund may also invest in depositary receipts of foreign issuers and up to 15% of its assets in real estate investment trusts
PanAgora Asset Management, Inc. and Voya Investment Management Co. LLC provide day-to-day management of the Fund. The Sub-Advisers act independently of each other and use their own methodologies for selecting investments.
Investment Objective
The Fund seeks long-term growth of capital
My Representatives
Contact your Voya Representative to gain access to program materials.
1-800-334-3444
Performance
Average Annual Total Returns %
As of February 28, 2023
As of December 31, 2022
Most Recent Month End
YTD
1 YR
3 YR
5 YR
10 YR
Expense Ratios
Gross
Net
Net Asset Value
+4.47
-5.70
+5.93
+1.67
+4.56
0.79%
0.72%
With Sales Charge
+4.47
-5.70
+5.93
+1.67
+4.56
Net Asset Value
-15.05
-15.05
+0.91
+0.84
+4.25
0.77%
0.72%
With Sales Charge
-15.05
-15.05
+0.91
+0.84
+4.25
MSCI EAFE Index
+5.84
-3.14
+6.84
+2.64
+4.83
—
—
MSCI EAFE Index
-14.45
-14.45
+0.87
+1.54
+4.67
—
—
Inception Date - Class I:February 8, 2011
Current Maximum Sales Charge: 0.00%
The performance quoted represents past performance and does not guarantee future results. Current performance may be lower or higher than the performance information shown. The investment return and principal value of an investment in the Portfolio will fluctuate, so that your shares, when redeemed, may be worth more or less than their original cost. See above "Average Annual Total Returns %" for performance information current to the most recent month-end.
Returns for the other share classes will vary due to different charges and expenses. Performance assumes reinvestment of distributions and does not account for taxes.
Total investment return at net asset value has been calculated assuming a purchase at net asset value at the beginning of the period and a sale at net asset value at the end of the period; and assumes reinvestment of dividends, capital gain distributions and return of capital distributions/allocations, if any, in accordance with the provisions of the dividend reinvestment plan. Net asset value equals total Fund assets net of Fund expenses such as operating costs and management fees. Total investment return at net asset value is not annualized for periods less than one year.
The Adviser has contractually agreed to limit expenses of the Fund. This expense limitation agreement excludes interest, taxes, investment-related costs, leverage expenses, and extraordinary expenses and may be subject to possible recoupment. Please see the Fund's prospectus for more information. The expense limits will continue through at least 2024-03-01. Expenses are being waived to the contractual cap. The Adviser has contractually agreed to waive a portion of the management fee through 2024-03-01.
The MSCI Europe, Australasia and Far East (EAFE) Index is an unmanaged index that measures the performance of securities listed on exchanges in markets in Europe, Australasia and the Far East. The Index does not reflect fees, brokerage commissions, taxes or other expenses of investing. Investors cannot invest directly in an index.
Past performance does not guarantee future results.
Returns-Based Characteristics
As of February 28, 2023
3 Year
5 Year
10 Year
Standard Deviation

Standard Deviation:

A measure of the degree to which an individual probability value varies from the distribution mean. The higher the number, the greater the risk.

19.82
17.26
14.29
Beta

Beta:

The sensitivity of a portfolio's returns to changes in the return of the market as measured by the index or benchmark that represents the market. A portfolio with a beta of 1.0 behaves exactly like the index. A beta less than 1.0 suggests lower risk than the index, while a beta greater than 1.0 indicates a risk level higher than the index.

0.97
0.96
0.93
R2

R2:

The proportion of the variation in a portfolio's returns that can be explained by the variability of the returns of an index. High R-squared (close to 1.0) is usually consistent with broad diversification.

0.96
0.96
0.95
Alpha

Alpha:

A measure of risk-adjusted performance; alpha reflects the difference between a portfolio's actual return and the return that could be expected give its risk as measured by beta.

-0.66
-0.89
0.00
Sharpe Ratio

Sharpe Ratio:

A risk-adjusted measure calculated using standard deviation and excess return to determine reward per unit of risk. The higher the Sharpe ratio, the better the portfolio's historical risk-adjusted performance.

0.35
0.11
0.33
Information Ratio

Information Ratio:

The ratio of portfolio returns in excess of a market index to the variability of those excess returns; in effect, information ratio describes the value added by active management in relation to the risk taken to achieve those returns.

-0.23
-0.27
-0.08
Growth of a $10,000 Investment
For the period 03/31/2013 through 02/28/2023
Ending Value: $15,614.00
The performance quoted in the "Growth of a $10,000 Investment" chart represents past performance. Performance shown is without sales charges; had sales charges been deducted, performance would have been less. Ending value includes reinvestment of distributions.
Investment Team
View Fund Adviser/Sub Adviser
Portfolio Management Team
Voya Investments, LLC
Investment Adviser
Voya Investments, an Arizona limited liability company, serves as the investment adviser to the Fund. Voya Investments has overall responsibility for the management of the Fund. Voya Investments oversees all investment advisory and portfolio management services and assists in managing and supervising all aspects of the general day-to-day business activities and operations of the Fund, including custodial, transfer agency, dividend disbursing, accounting, auditing, compliance and related services. Voya Investments is registered with the SEC as an investment adviser. Voya Investments' principal office is located at 7337 East Doubletree Ranch Road, Suite 100, Scottsdale, Arizona 85258.
Voya Investment Management Co. LLC
Investment Sub-Adviser
Voya Investment Management Co. LLC ("Voya IM" or "Sub-Adviser"), a Delaware limited liability company, was founded in 1972 and is registered with the SEC as an investment adviser. Voya IM is an indirect, wholly-owned subsidiary of Voya Financial, Inc. and is an affiliate of the Adviser. Voya IM has acted as adviser or sub-adviser to mutual funds since 1994 and has managed institutional accounts since 1972. The principal office of Voya IM is located at 230 Park Avenue, New York, New York 10169.
PanAgora Asset Management, Inc.
Investment Sub-Adviser
PanAgora Asset Management, Inc. ("PanAgora" or "Sub-Adviser"), a Delaware corporation, is a registered investment adviser located at One International Place, 24th Floor, Boston, Massachusetts 02110 and was founded in 1985.
Steven Wetter
Portfolio Manager
Years of Experience: 35
Years with Voya: 11
Steven Wetter is a portfolio manager on the global quantitative equity team at Voya Investment Management responsible for the index, research enhanced index and smart beta strategies. Prior to joining Voya, Steve was co-head of international indexing at BNY Mellon responsible for managing ETFs, index funds and quantitative portfolios. Prior to that, he held similar positions at Northern Trust and Bankers Trust. Steve earned an MBA in finance from New York University's Stern School of Business and a BA from the University of California at Berkeley.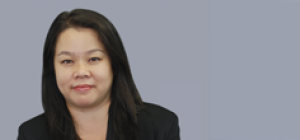 Kai Yee Wong
Portfolio Manager
Years of Experience: 31
Years with Voya: 11
Kai Yee Wong is a portfolio manager on the global quantitative equity team at Voya Investment Management responsible for the index, research enhanced index and smart beta strategies. Prior to joining the firm, she worked as a senior equity portfolio manager at Northern Trust responsible for managing various global indices including developed, emerging, real estate. Prior to that, Kai Yee was a portfolio manager with Deutsche Bank. Previously, she held roles with Bankers Trust and Bank of Tokyo. Kai Yee earned a BS from New York University Stern School of Business.
Paul Zemsky, CFA
Chief Investment Officer, Multi-Asset Strategies and Solutions
Years of Experience: 39
Years with Voya: 18
Paul Zemsky is the chief investment officer and founder of the Multi-Asset Strategies and Solutions Team (MASS) at Voya Investment Management. He is responsible for the firm's suite of value-added, customized and off-the-shelf products and solutions that are supported by the team's asset allocation, manager research, quantitative research, portfolio implementation and multi-manager capabilities. Paul also oversees two independent platforms that joined the firm as part of Voya's acquisition of Allianz Global Investors U.S., the Income and Growth platform based in San Diego and the Equity platform based in San Francisco. Prior to joining Voya, he co-founded CaliberOne Private Funds Management, a macro hedge fund. Paul began his career at JPMorgan Investment Management, where he held a number of key positions, including head of investments for over $300 Billion of fixed income assets. Paul is a member of the firm's Management Committee and a board member of Pomona Capital. He holds a dual degree in finance and electrical engineering from the Management and Technology Program at the University of Pennsylvania and is a CFA® Charterholder.
Jaime Lee, PhD, Portfolio Manager, and Managing Director of PanAgora, leads PanAgora's Dynamic Equity Management Team. Dr. Lee joined PanAgora in November of 2015. Prior to joining PanAgora, Dr. Lee was with BlackRock, Inc. since 2007 where she was a Portfolio Manager and Managing Director of the Scientific Active Equity team at BlackRock, Inc.
George D. Mussalli, CFA, Portfolio Manager, is the Chief Investment Officer and Head of Research, Equity at PanAgora. Mr. Mussalli is responsible for oversight of the firm's Dynamic, Stock Selector, and Diversified Arbitrage strategies, as well as the Equity team's Data Infrastructure, Portfolio Construction, Portfolio Strategy and Trading teams. He joined PanAgora in June 2004.
Disclosures
Principal Risks
All investing involves risks of fluctuating prices and the uncertainties of rates of return and yield inherent in investing. Foreign Investing does pose special risks including currency fluctuation, economic and political risks not found in investments that are solely domestic. Emerging Market stocks may be especially volatile. The Fund may use Derivatives, such as options and futures, which can be illiquid, may disproportionately increase losses and have a potentially large impact on Fund performance. Investing in stocks of Risks of the REIT's are similar to those associated with direct ownership of Real Estate, such as changes in real estate values and property taxes, interest rates, cash flow of underlying real estate assets, supply and demand, and the management skill and credit worthiness of the issuer. Small- and Mid-Sized Companies may entail greater volatility and less liquidity than larger companies. Growth stocks may be more volatile than value stocks due to their relatively high valuations, and growth investing may fall out of favor with investors. An investment in securities of Larger Companies carries with it the risk that the company (and its earnings) may grow more slowly than the economy as a whole or not at all. Other risks of the Fund include but are not limited to: Convertible and Debt Securities Risks; Market Trends Risks; Other Investment Companies Risks; Price Volatility Risks; Inability to Sell Securities Risks; and Securities Lending Risks. Investors should consult the Fund's Prospectus and Statement of Additional Information for a more detailed discussion of the Fund's risks.