For more information call 1 (800) 334-3444

Voya Intermediate Bond Fund
The Fund seeks to maximize total return through income and capital appreciation.
Help Strengthen Your Core, Seek Consistency in an Uncertain Environment
The Voya Intermediate Bond Fund Offers
Long-term, risk-adjusted focus
Aim to maximize risk-adjusted returns
Adaptive & balanced
Security and sector over duration
Risk discipline
Independent but integrated
Product Facts
| | |
| --- | --- |
| Ticker Symbol | IIBAX |
| CUSIP | 92913L650 |
| Inception Date | December 15, 1998 |
| Dividends Paid | Monthly |
| Min. Initial Investment | $1,000.00 |
About this Product
Offers broad exposure to a portfolio of investment-grade corporate, government, and mortgage bonds, which are investment-grade at the time of purchase
Disciplined, value investment style from stable, experienced team
Leverages proprietary qualitative analysis along with quantitative tools throughout the portfolio construction process
Investment Objective
The Fund seeks to maximize total return through income and capital appreciation.
My Representatives
Contact your Voya Representative to gain access to program materials.
1-800-334-3444
Performance
Average Annual Total Returns %
As of February 28, 2023
As of December 31, 2022
Most Recent Month End
YTD
1 YR
3 YR
5 YR
10 YR
Expense Ratios
Gross
Net
Net Asset Value
+0.96
-10.27
-3.95
+0.35
+1.37
0.69%
0.69%
With Sales Charge
-1.57
-12.49
-4.75
-0.15
+1.11
Net Asset Value
-14.49
-14.49
-3.14
-0.21
+1.30
0.69%
0.69%
With Sales Charge
-16.61
-16.61
-3.97
-0.71
+1.04
Bloomberg U.S. Aggregate Bond Index
+0.41
-9.72
-3.77
+0.53
+1.12
—
—
Bloomberg U.S. Aggregate Bond Index
-13.01
-13.01
-2.71
+0.02
+1.06
—
—
Inception Date - Class A:December 15, 1998
Current Maximum Sales Charge: 2.50%
The performance quoted represents past performance and does not guarantee future results. Current performance may be lower or higher than the performance information shown. The investment return and principal value of an investment in the Portfolio will fluctuate, so that your shares, when redeemed, may be worth more or less than their original cost. See above "Average Annual Total Returns %" for performance information current to the most recent month-end.
Returns for the other share classes will vary due to different charges and expenses. Performance assumes reinvestment of distributions and does not account for taxes.
Total investment return at net asset value has been calculated assuming a purchase at net asset value at the beginning of the period and a sale at net asset value at the end of the period; and assumes reinvestment of dividends, capital gain distributions and return of capital distributions/allocations, if any, in accordance with the provisions of the dividend reinvestment plan. Net asset value equals total Fund assets net of Fund expenses such as operating costs and management fees. Total investment return at net asset value is not annualized for periods less than one year.
The Adviser has contractually agreed to limit expenses of the Fund. This expense limitation agreement excludes interest, taxes, investment-related costs, leverage expenses, and extraordinary expenses and may be subject to possible recoupment. Please see the Fund's prospectus for more information. The expense limits will continue through at least 2023-08-01. The Fund is operating under the contractual expense limits.
The Bloomberg U.S. Aggregate Bond Index is a widely recognized, unmanaged index of publicly issued investment grade U.S. Government, mortgage-backed, asset-backed and corporate debt securities. The Index does not reflect fees, brokerage commissions, taxes or other expenses of investing. Investors cannot invest directly in an index.
Past performance does not guarantee future results.
Yields
As of February 28, 2023
SEC 30-Day Yield (Unsubsidized)

SEC 30-Day Yield (Unsubsidized):

A standardized yield calculation created by the SEC, it reflects the income earned during a 30-day period, after the deduction of the fund's gross expenses. Negative 30-Day SEC Yield results when accrued expenses of the past 30 days exceed the income collected during the past 30 days.

3.94
SEC 30-Day Yield (Subsidized)

SEC 30-Day Yield (Subsidized):

A standardized yield calculation created by the SEC, it reflects the income earned during a 30-day period, after the deduction of the fund's net expenses (net of any expense waivers or reimbursements).

3.94
Distribution Yield @ NAV

Distribution Yield @ NAV:

Current annualized distribution rate based upon NAV is the latest dividend shown as an annualized percentage of net asset value.

3.20
Distribution Yield @ MOP

Distribution Yield @ MOP:

Current annualized distribution rate, based upon maximum offering price which is adjusted for sales changes (MOP), where applicable, is the latest dividend shown as an annualized percentage of maximum offering price.

3.12
Returns-Based Characteristics
As of February 28, 2023
3 Year
5 Year
10 Year
Standard Deviation

Standard Deviation:

A measure of the degree to which an individual probability value varies from the distribution mean. The higher the number, the greater the risk.

7.12
6.05
4.78
Beta

Beta:

The sensitivity of a portfolio's returns to changes in the return of the market as measured by the index or benchmark that represents the market. A portfolio with a beta of 1.0 behaves exactly like the index. A beta less than 1.0 suggests lower risk than the index, while a beta greater than 1.0 indicates a risk level higher than the index.

1.08
1.05
1.05
R2

R2:

The proportion of the variation in a portfolio's returns that can be explained by the variability of the returns of an index. High R-squared (close to 1.0) is usually consistent with broad diversification.

0.84
0.86
0.87
Alpha

Alpha:

A measure of risk-adjusted performance; alpha reflects the difference between a portfolio's actual return and the return that could be expected give its risk as measured by beta.

0.21
-0.11
0.26
Sharpe Ratio

Sharpe Ratio:

A risk-adjusted measure calculated using standard deviation and excess return to determine reward per unit of risk. The higher the Sharpe ratio, the better the portfolio's historical risk-adjusted performance.

-0.65
-0.13
0.14
Information Ratio

Information Ratio:

The ratio of portfolio returns in excess of a market index to the variability of those excess returns; in effect, information ratio describes the value added by active management in relation to the risk taken to achieve those returns.

-0.06
-0.08
0.15
Growth of a $10,000 Investment
For the period 03/31/2013 through 02/28/2023
Ending Value: $11,456.00
The performance quoted in the "Growth of a $10,000 Investment" chart represents past performance. Performance shown is without sales charges; had sales charges been deducted, performance would have been less. Ending value includes reinvestment of distributions.
Portfolio
Portfolio Statistics
As of February 28, 2023
Net Assets

millions

Net Assets:

The per-share dollar amount of the fund, calculated by dividing the total value of all the securities in its portfolio, less any liabilities, by the number of fund shares outstanding.

$7,523.4
Number of Holdings

Number of Holdings:

Number of Holdings in the investment.

2,056
Duration

years

6.36
Weighted Average Life

years

Weighted Average Life:

The length of time until the average security in a fund will mature or be redeemed by its issuer. It indicates a fund's sensitivity to interest rate changes: longer average weighted maturity implies greater volatility in response to interest rate changes.

8.91
Total
Top Issuers
as of February 28, 2023
| | |
| --- | --- |
| FEDERAL NATIONAL MORTGAGE ASSO | 12.50 |
| GOVERNMENT NATIONAL MORTGAGE A | 4.42 |
| FEDERAL HOME LOAN MORTGAGE COR | 3.35 |
| FREDDIE MAC GOLD | 1.94 |
| GAM RESECURITIZATION TRUST GAM | 1.65 |
| STRUCTURED AGENCY CREDIT RISK | 1.30 |
| MORGAN STANLEY | 1.26 |
| BANK OF AMERICA CORP | 1.09 |
| RFM RE-REMIC TRUST RFM_22-FRR1 | 0.70 |
| SEASONED CREDIT RISK TRANSFER | 0.68 |
| Total | #,###.2 |
Credit Quality
% of Total Investments as of February 28, 2023
| | |
| --- | --- |
| Treasuries/Cash | 14.54 |
| AAA | 36.88 |
| AA | 2.92 |
| A | 14.60 |
| BBB | 18.42 |
| BB | 4.30 |
| B | 1.31 |
| <B | 0.64 |
| Not Rated | 6.40 |
| Total | #,###.2 |
AAA is the highest grade (best) to D which is the lowest (worst) is calculated based on S&P, Moody's, and Fitch agency ratings. If the ratings from all 3 rating agencies are available, securities will be assigned the Median rating. If the ratings are available from only two of the agencies, the more conservative of the ratings will be assigned to the security. If the rating is available from only one agency, then that rating will be used. Any security that is not rated is placed in the NR (Not Rated) category. Ratings do not apply to the Fund itself or to the Fund shares. Ratings are subject to change.
Sector Allocation
% of Total Investments as of February 28, 2023
| | |
| --- | --- |
| Agency Mortgages | 31.86 |
| IG Corporates | 26.57 |
| US Treasury & Cash | 14.54 |
| Asset-Backed Securities | 11.07 |
| Commercial Mortgage-Backed Securities | 6.11 |
| Non-Agency RMBS and SF CRT | 4.79 |
| HY Corporates | 2.91 |
| Emerging Markets | 2.13 |
| Government Related | 0.03 |
| Total | #,###.2 |
Maturity Details
% of Total Investments as of February 28, 2023
| | |
| --- | --- |
| Cash | 0.97 |
| <1 Year | 1.36 |
| 1-3 Years | 11.64 |
| 3-5 Years | 16.95 |
| 5-7 Years | 16.14 |
| 7-10 Years | 29.42 |
| 10-20 Years | 15.80 |
| >20 Years | 7.70 |
| Total | #,###.2 |
Maturity allocations are based on securities' Average Life, which incorporates pre-payment assumptions and can thus be much different than a bond's maturity date, particularly in the case of mortgage-backed securities.
Information provided is not a recommendation to buy or sell any security. Portfolio data is subject to daily change.
Distributions
Payment Frequency: Monthly
Ex-Date

Ex-Date:

Date on which a stock begins trading without the benefit of the dividend. Typically, a stock's price moves up by the dollar amount of the dividend as the ex-dividend date approaches, then falls by the amount of the dividend after that date.

Payable Date

Payable Date:

Date on which a declared stock dividend or a bond interest payment is scheduled to be paid.

Record Date

Record Date:

Date on which a shareholder must officially own shares in order to be entitled to a dividend. After the date of record, the stock is said to be ex-dividend.

Amount

Income Dividend

02/28/2023

$0.021000

Income Dividend

01/31/2023

$0.021800

Income Dividend

12/31/2022

$0.022500

Income Dividend

11/30/2022

$0.019300

Income Dividend

10/31/2022

$0.019800

Income Dividend

09/30/2022

$0.021100

Income Dividend

08/31/2022

$0.021900

Income Dividend

07/31/2022

$0.021400

Income Dividend

06/30/2022

$0.021200

Income Dividend

05/31/2022

$0.021900

Income Dividend

04/30/2022

$0.015300

Income Dividend

03/31/2022

$0.016300

Totals: $0.243500
Income Dividend: Payout to shareholders of interest, dividends, or other income received by the Fund, net of operating expenses. By law, all such income must be distributed to shareholders, who may choose to take the money in cash or reinvest it in more shares of the Fund.
Short-Term Capital Gain: The profit realized from the sale of securities held for less than one year.
Long-Term Capital Gain: Gain on the sale of a security where the holding period was 12 months or more and the profit was subject to the long-term capital gains tax.
Investment Team
View Fund Adviser/Sub Adviser
Portfolio Management Team
Voya Investments, LLC
Investment Adviser
Voya Investments, an Arizona limited liability company, serves as the investment adviser to the Fund. Voya Investments has overall responsibility for the management of the Fund. Voya Investments oversees all investment advisory and portfolio management services and assists in managing and supervising all aspects of the general day-to-day business activities and operations of the Fund, including custodial, transfer agency, dividend disbursing, accounting, auditing, compliance and related services. Voya Investments is registered with the SEC as an investment adviser. Voya Investments' principal office is located at 7337 East Doubletree Ranch Road, Suite 100, Scottsdale, Arizona 85258.
Voya Investment Management Co. LLC
Investment Sub-Adviser
Voya Investment Management Co. LLC ("Voya IM" or "Sub-Adviser"), a Delaware limited liability company, was founded in 1972 and is registered with the SEC as an investment adviser. Voya IM is an indirect, wholly-owned subsidiary of Voya Financial, Inc. and is an affiliate of the Adviser. Voya IM has acted as adviser or sub-adviser to mutual funds since 1994 and has managed institutional accounts since 1972. The principal office of Voya IM is located at 230 Park Avenue, New York, New York 10169.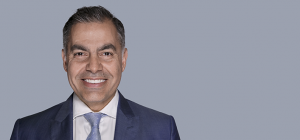 Sean Banai, CFA
Head of Portfolio Management
Years of Experience: 24
Years with Voya: 24
Sean Banai is head of portfolio management for the fixed income platform at Voya Investment Management. Previously, Sean was a senior portfolio manager and before that head of quantitative research for proprietary fixed income. Prior to joining the firm in 1999, he was a partner in a private sector company. Sean received a BA and an MS in actuarial science from Georgia State University. He holds the Chartered Financial Analyst® designation.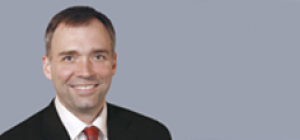 Dave Goodson
Head of Securitized
Years of Experience: 27
Years with Voya: 21
Dave Goodson is a managing director, head of securitized fixed income and a senior portfolio manager for non-agency and agency mortgage-backed securities, commercial mortgage-backed securities and asset-backed securities strategies at Voya Investment Management. Prior to joining Voya, he was a principal at an independent investment bank focused on asset-backed commercial paper transactions. Previously, Dave began his career as a vice president in Wachovia Securities' asset-backed finance group, marketing and executing securitizations for the bank's corporate clients. He earned a BS in management from the Georgia Institute of Technology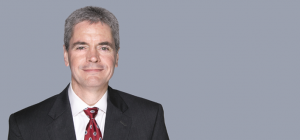 Randy Parrish, CFA
Head of Public Credit
Years of Experience: 33
Years with Voya: 22
Randy Parrish is a managing director and head of public credit at Voya Investment Management, overseeing the investment grade, emerging market and leveraged credit teams. Previously at Voya, Randy was head of high yield and served as a portfolio manager and analyst on the high yield team. Prior to joining Voya, he was a corporate banker in leveraged finance with SunTrust Bank and predecessors to Bank of America. Randy earned a BBA in business administration from the University of Georgia and is a CFA® Charterholder.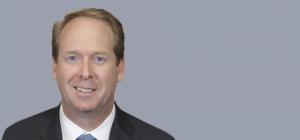 Matt Toms, CFA
Global Chief Investment Officer
Years of Experience: 29
Years with Voya: 14
Matt Toms is the global chief investment officer at Voya Investment Management, leading a team of investment professionals with broad oversight of Voya's public fixed income, private fixed income and alternatives, equities, and multi-asset strategies and solutions. As CIO of fixed income, he is also responsible for portfolio management and oversight of the fixed income platform and leading the Investment Committee represented by the CIOs from across platforms. Matt also serves as the chair of the Fixed Income Asset Allocation Committee, a group that formulates the fixed income platform's strategic investment themes that, in turn, informs strategy and risk budgeting across public fixed income portfolios. Prior at Voya, Matt was head of public fixed income, overseeing the investment teams responsible for investment grade corporate, high yield corporate, structured products, mortgage-backed securities, emerging market debt and money market strategies for Voya's general account and third-party business. Prior to joining Voya, Matt worked at Calamos Investments, where he built their fixed income business. He also has prior portfolio management experience at Northern Trust and Lincoln National. Matt earned a BBA from the University of Michigan and is a CFA® Charterholder.
Disclosures
Principal Risks
All investing involves risks of fluctuating prices and the uncertainties of rates of return and yield inherent in investing. High-Yield Securities, or "junk bonds", are rated lower than investment-grade bonds because there is a greater possibility that the issuer may be unable to make interest and principal payments on those securities. To the extent that the Fund invests in Mortgage-Related Securities, its exposure to prepayment and extension risks may be greater than investments in other fixed-income securities. The Fund may use Derivatives, such as options and futures, which can be illiquid, may disproportionately increase losses and have a potentially large impact on Fund performance. Foreign Investing does pose special risks including currency fluctuation, economic and political risks not found in investments that are solely domestic. As Interest Rates rise, bond prices fall, reducing the value of the Fund's share price. Other risks of the Fund include but are not limited to: Bank Instruments; Company; Credit; Credit Default Swaps; Currency; Floating Rate Loans; Interest in Loans; Interest Rate; Investment Models; Liquidity; Market; Market Capitalization; Municipal Securities; Other Investment Companies; Prepayment and Extension; Price Volatility; U.S. Government Securities and Obligations; Portfolio Turnover; and Securities Lending Risks. Investors should consult the Fund's Prospectus and Statement of Additional Information for a more detailed discussion of the Fund's risks.
Diversification does not guarantee a profit or ensure against market loss.
The Morningstar Analyst Rating is not a credit or risk rating, but a subjective evaluation performed by the analysts of Morningstar, Inc.. Morningstar evaluates funds based on five key pillars (process, performance, people, parent and price). Morningstar's analysts use this evaluation to identify funds they believe are more likely to outperform over the long term on a risk adjusted basis. Analysts consider quantitative and qualitative factors and the weighting of each pillar may vary. The Analyst Rating reflects an overall assessment and is overseen by Morningstar's Analyst Rating Committee. The analyst rating scale is five-tiered, with three positive ratings (Gold, Silver, Bronze), a Neutral Rating and a Negative Rating, with Gold being the highest rating and Negative being the lowest rating. Analyst ratings are reevaluated at least every 14 months. For more detailed information about Morningstar's Analyst Rating, including its methodology, please go to http://www.morningstar.com/Cover/videoCenter.aspx?id=591905. The Morningstar analyst Ratings should not be used as the sole basis in evaluating a mutual fund and are based on Morningstar's current expectations about future events. Morningstar does not represent ratings as a guarantee. Analyst Ratings involve unknown risks and uncertainties which may cause Morningstar's expectations not to occur or to differ significantly. 
©2022 Morningstar, Inc. All Rights Reserved. The information contained herein: (1) is proprietary to Morningstar; (2) may not be copied or distributed; and (3) is not warranted to be accurate, complete or timely. Neither Morningstar nor its content providers are responsible for any damages or losses arising from any use of this information. Past performance is no guarantee of future results.